West Yellowstone
Dining in West Yellowstone
Breakfast
For the most important meal of the day you have plenty of options in West Yellowstone. Local favorites include Ernie's Bakery and Deli, The Running Bear Pancake House, and the Book Peddler.
Casual Dining
The "Taco Bus" at Taqueria Las Palmas is a favorite spot to get a few tacos and enjoy some authentic Mexican food. Or check out family-owned Rocky Mountain Pizza for homemade spaghetti, salads, full Italian dinners, and of course - pizza!
Fine Dining
After a day in the park, indulge yourself with a nice dinner at one of West Yellowstone's upscale eateries. The Grizzly Bar and Grill is known for bison and elk burgers, pasta, great steaks and decadent desserts. Madison Crossing Lounge tempts visitors with nightly specials and famous standards like their charcuterie platter and stuffed pork chop.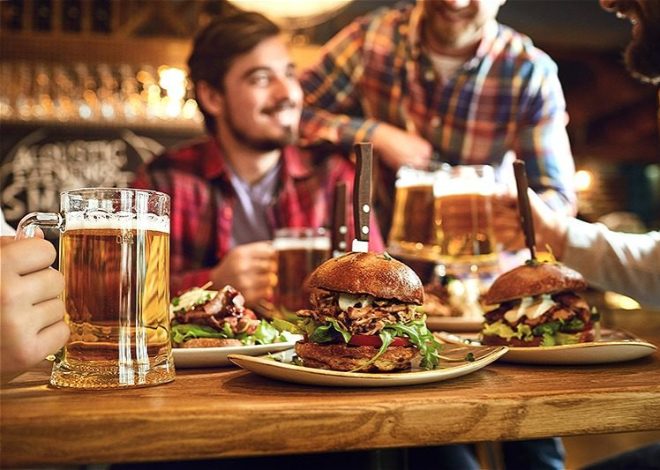 Shopping in West Yellowstone
Buffalo Spirit Trading Post
The Buffalo Spirit Trading Post is one of the best gift shops in West Yellowstone. The shop sells Native American arts & crafts, authentic western belts and buckles, and high-quality ceramics, and authentic Native American crafts, and more to take home as gifts and souvenirs. All items are made in the USA.
Yellowstone T-Shirt Company
Yellowstone T-Shirt company has a great selection of T-shirts, accessories, and other clothing with unique designs and custom screen printing on-site - bring a photo of your trip or choose from a variety of designs from their collection. Their T-shirts are great one-of-a-kid gifts and souvenirs.
Eagle's Store
The Eagle's Store was founded in 1908 by a pioneer family just about 30 years after Yellowstone was established in 1872. The current store is listed on the National Register of Historic Places and is home to a soda fountain and a tackle shop. Other merchandise includes jewelry, western wear and Native American crafts.
East Yellowstone and Cody
Dining in Cody
Breakfast
With great coffee, delicious breakfast sandwiches, and burritos, pastries, and full hot breakfasts the restaurants in Cody have you covered. Zoom through the drive-thru at The Breadboard for breakfast bagels made from scratch and topped with choices like eggs, bacon and cheese. Or grab a set at Annie's Soda Saloon & Cafe with traditional favorites like biscuits and gravy, omelets, breakfast bowls and lovely baked goods.
Lunch
Maximize your time in the park by bringing a packed lunch with you. The Bradboard offers packed lunches with great subs served on bread baked fresh each morning. Peter's picnic lunch has a sandwich, chips, soda, fruit and a homemade cookie or a brownie. Paninis at Annie's include options like a Cuban or a smoked turkey and pesto - all served with a side.
Fine Dining
Cody has a surprising number of fine dining options. The Southfork Drifter at the Double Diamond X Ranch serves ranch to table, locally produced produce and meats. Or try Cassie's premier steakhouse and supper club for a great steak with atmosphere. There are three bars with dancing so you can burn off that steak!
Shopping in Cody
Wayne's Boot Shop
Commemorate your trip to Yellowstone with a new pair of boots! Wayne's is a family-owned and operated business founded in 1959 and supplying a variety of high-quality boots for men, women and children. Wayne's is known for their helpful and friendly customer service to help visitors find the perfect pair of boots.
Legends Bookstore
This locally-owned bookstore has a broad selection of regional nature and outdoor guides, maps making it an ideal place to start off your trip to the area. They also stock local and regional history and books by local authors. In addition to books, you can also find gifts and souvenirs, with many items made in Wyoming. Grab a book and stop in to the Chaps Cafe coffee bar for locally roasted coffee and teas.
Cowtown Candy Company
Located right in historic downtown Cody, Cowtown Candy is the largest candy story in Northwest Wyoming's. They're know for their house-made fudge, hand-dipped truffles and turtles, caramel corn, and other tasty treats including bulk candy like Jelly Belly beans and Taffy Town Taffy.